Newsletter 2018
Featured Articles
---
Physics Students Help Peers Improve Their Learning
Physics Learning Assistants help their fellow students grapple with the concepts of physics. Along the way, they get an education in the technical aspects of teaching.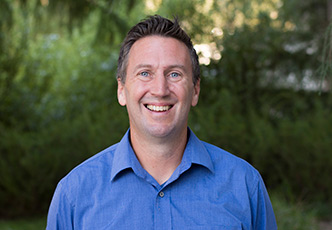 Letter from the Department Chair
New department chair Karl Saunders looks at Cal Poly's connection to the wider world of physics and gives some highlights of student-faculty research.
NSF Recognizes Wissel as One of Nation's Top Young Professors
Professor Stephanie Wissel received the National Science Foundation's most prestigious award for new faculty, only the fifth Cal Poly professor to earn the honor.
---
More News
Jupyter Team Joins World Wide Web Inventor as Top Software Awardee
The international team that developed Project Jupyter received one of the computing world's top awards. Past recipients include the inventors of the World Wide Web and the UNIX operating system.
Read more about the computing award ›
More Particles Please: Upgrading CERN's Large Hadron Collider
Themis Mastoridis and his student researchers are helping to upgrade CERN's Large Hadron Collider. Their computer models will help optimize the number of particle collisions, possibly increasing the number tenfold every second.
Read more about the particle collider upgrade ›
Faculty Updates: Listening to Jupiter, Thermomagnetic Transport and More
Cal Poly physics faculty make significant contributions to fundamental and applied knowledge about the world and the universe. Undergraduates explore, experiment, publish and present alongside their faculty mentors, creating a vibrant learning environment.
Related Content